About
Dig Down Deep™ is a coaching, consulting, and counseling firm - based on marriage & family therapy, health coaching, and sport psychology - that helps people work through mental, emotional, and behavioral change to live authentic, purposeful, and fulfilling lives.
Why
If you feel stressed personally, relationally, or professionally - and want or need help through a phase or stage of your life - I can help you identify and treat your core issues which is critical for achieving more adequate, satisfying, and productive relational adjustments.
Premarital | Marital | Divorce
Co-Parenting | Parenting
Trauma | Grief | Loss
Anxiety | Mood | Personality
Addiction | Relapse Prevention
How
Family Systems Therapy focuses on relationships. I treat your concerns, issues, and problems in the context of your personal and professional circles, squares, and triangles by navigating the web of connections that shape and support your life. The dynamics of the relationships in your genogram and ecomap drive the work I do with you.
Free Consultation
I offer a free consultation to discover if we are a match for psychotherapy. If we do not align, I will provide you with three referrals. If we are a fit for you to do deep work with me, each of us will learn something profound on your journey.
Individual | Couple | Family
Group
Business Consulting
Kirby Maus, MC, LMFT, MBA
760.699.2231

Palm Springs

,

CA

92264
First Session
I provide a biopsychosocial-spiritual assessment in a comfortable and confidential setting that allows you to share, receive feedback, and collaborate with me on a treatment plan that helps you grow.
Group Psychotherapy
Group Therapy is a powerful modality for behavioral change. Each group curriculum is 13-weeks and integrates experiential exercises such as Art Therapy, Guided Imagery, and Psychodrama. Whatever your concerns, issues, and problems may be, bring it to group. I charge $20 for a 90-minute group session. Only six people are allowed in each group, on a rotating basis, meaning one person's week-1 may be another person's week-13.
Big Horn - Men
Creosote - Addiction
Desert Fox - Women
Joshua Tree - Spirituality
Ocotillo - Anger
Owl - Grief & Loss
Prickly Pear - First Responders
Smoke Tree - Nicotine
Tortoise - Young Adult
Water - Codependency
Yucca - Caregiver
Healing Trauma
I co-facilitate - with an Associate Marriage & Family Therapist - an intensive workshop for people who want to treat their unresolved trauma, grief and loss, and toxic shame and toxic guilt. The workshop is held on the first Saturday of every month from 9a-to-3p. I charge $180 for the eight-hour group intensive. Only six people are allowed in each workshop.
Organic Intelligence
Post Induction Therapy
Prolonged Exposure Therapy
Myers-Briggs Type Indicator®
The MBTI® is a personality inventory that provides information about the way you think, communicate, and interact in all of your relationships. I charge $180 for the instrument including a 60-minute session to review your report. The MBTI® is a helpful tool for self-awareness and improvement that supplements learning and development in therapy.
Strong Interest Inventory®
The Strong® is a career assessment that provides robust insight into your interests, and what motivates you in the workplace, to help you consider potential jobs and your educational path. I charge $180 for the inventory including a 60-minute session to review your report. The Strong® is a helpful tool which delivers effective results that contribute to your future success.
Teletherapy
I offer private HIPAA secure online counseling for people in California. I charge $60 for a 60-minute individual, couple, or family session and $20 for a 90-minute group session. Only six people are allowed in each group.
Consultation
If you live inside or outside of California, I offer private consultation services by phone or online. I charge $180 for a 60-minute consultation which is different from the deeper in-person work of psychotherapy because I do not treat anxiety, mood, personality, or psychotic disorders in this capacity. A separate informed consent must be signed which indicates that a consultation is not mental health treatment, as it does not include a diagnosis or treatment plan. A consultation may be related to addiction, separation, termination, performance, or psychoeducation. A consultation includes referrals and resources toward working on a specific problem or creating a concrete plan to move forward on a more complex issue.
Digology™
"A fist pump is a euphoric phenomenon after "X" tapped into C (coping skill), that helped "X" manage B (block), which allowed "X" to obtain A (accomplishment). A person must learn how to assertively adapt, improvise, and overcome episodes of adversity, conflict, and turmoil by mentally, emotionally, and physically enduring and persevering through inescapable resistance in order to thrive. Athletes must dig down deep in the heat of competition to win; People must dig down deep in the game of life to succeed. The deeper we dig, the higher we soar." © - Kirby Maus
The Wise and Foolish Builders
"As for everyone who comes to me and hears my words and puts them into practice, I will show you what they are like. They are like a man building a house, who dug down deep and laid the foundation on rock. When a flood came, the torrent struck that house but could not shake it, because it was well built. But the one who hears my words and does not put them into practice is like a man who built a house on the ground without a foundation. The moment the torrent struck that house, it collapsed and its destruction was complete." - Luke 6:47-49 (NIV)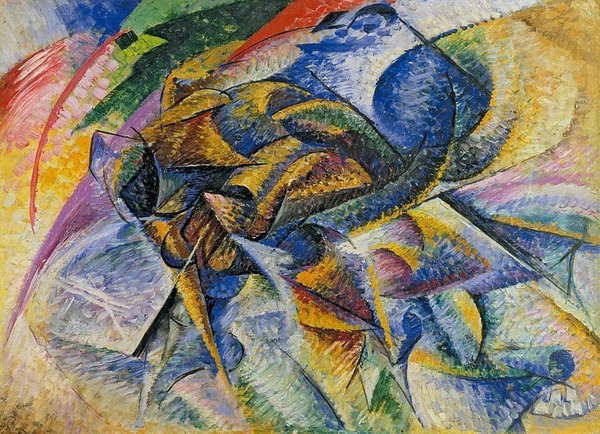 Sport & Life in Psychotherapy
"We play by the rules. We show up. We are teachable. We are coachable. We warm up. We ask questions. We listen. We set a goal. We plan. We focus. We execute. We practice. We do our homework. We do our best. We crawl. We walk. We run. We have fun. We slip. We trip. We fall. We get dirty. We play hard. We keep score. We attack. We defend. We get knocked down. We pick ourselves up. We take timeouts. We pivot. We take risks. We get uncomfortable. We feel. We resist. We breathe. We press on. We do brave and courageous things. We sweat. We finish. We win or lose. We laugh and cry. We shake hands and hug. We reflect. We learn. We grow. We are grateful for the experience. We move on. We don't have to be good to play. We just need to dig down deep." © - Kirby Maus
Symbolism
Triangle = Strength
Tip = Balance
Green = Growth
Points = Drama
Triad = Cognitions
Dimensional = Depth
Levels = Core
Cluster = System
Middle = Buffer
Shaded = Shadow
Apprenticeship
Content Collaborator - Must be Registered Associate Marriage Family Therapist with the California Board of Behavioral Sciences - Must be motivated to grow, mature, and evolve as clinician and practitioner through robust think tank brainstorming sessions - Must be reflective listener and ask inquisitive questions that advance the conversation - Must be efficient notetaker by hand, keyboard, audio, and/or video - Must help process complete thoughts about a variety of subjects, topics, and issues related to family systems theory, trauma, addiction, mental health, and mental/human performance - Must also help process complete thoughts about caregiving in the circle of life - Must be organized to record thoughts, knowledge, and wisdom used to create content for articles, blogs, books, curriculum, one sheets, power points, and quotes - Job pays $780 up front, $60 per hour, 1-day per week, for 13-weeks - Position is reopened each quarter for a new candidate - Job equivalent of taking tuition-free advanced elective in masters-level program - Will learn helpful, and even some proprietary, information as well as techniques and skills - Unique opportunity is Mentor/Mentee agreement rather than Supervisor/Supervisee contract - Job is for capturing knowledge from sharing insightful discussions used to create helpful content, not for earning hours toward licensure - Will help apprentice pass state board exams and offer person a position with Dig Down Deep™.